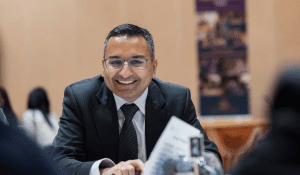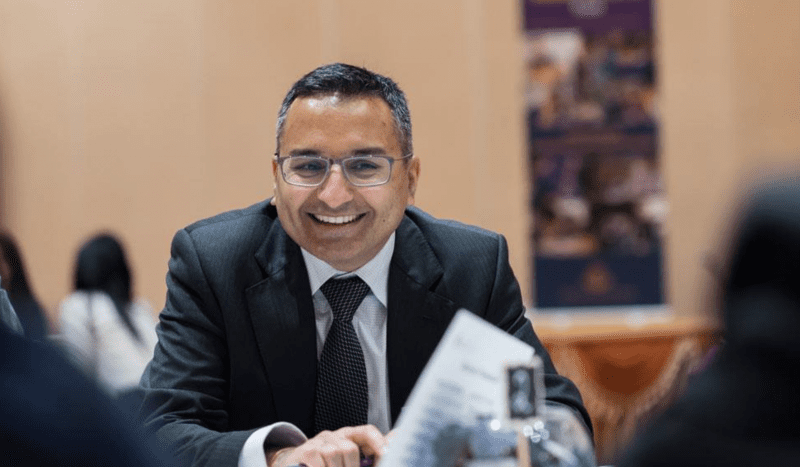 Nitesh Gor OBE is Chief Executive of the Trust. His experience encompasses CEO and director roles across the exploration, management consultancy and investment banking industries. He is a published author and has a broad business strategy background gained as a result of working for two leading corporate strategy consultancies and as an independent advisor to corporate boards. His primary corporate focus is on leadership, strategy and entrepreneurship. Nitesh has an MBA from London Business School and an undergraduate degree from the University of London. He is a Deputy Lieutenant with the Greater London Lieutenancy and was awarded an OBE in the Queen's Birthday Honours List of 2018 for Services to Education.
Usha Sahni OBE – Education Director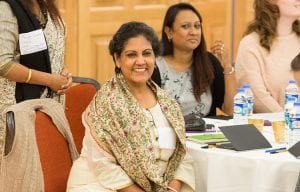 Usha Sahni OBE is the Trust's Director of Education. As an HMI for twelve years she has served with Ofsted in many senior roles including that of Regional Director and Deputy Director for the Early Years national policy team. As a distinguished headteacher, she has served in many inner London schools and has made a strong contribution to national initiatives in raising standards for children from poorer backgrounds. She is a trustee of two national charities engaged in promoting the well-being of children and families in vulnerable circumstances. Usha was a founding member of the National College for School Leadership, and a Board member for the University Of London Institute Of Education. Her experience includes leadership training and coaching for headteachers and teachers as a mentor, an external examiner and an assessor of the National Professional Qualification for Headship. Usha has Masters Degrees in Psychology and Education & Management. In 1999, she was awarded an OBE for her Services to Education.
Kirit Patel – Finance Director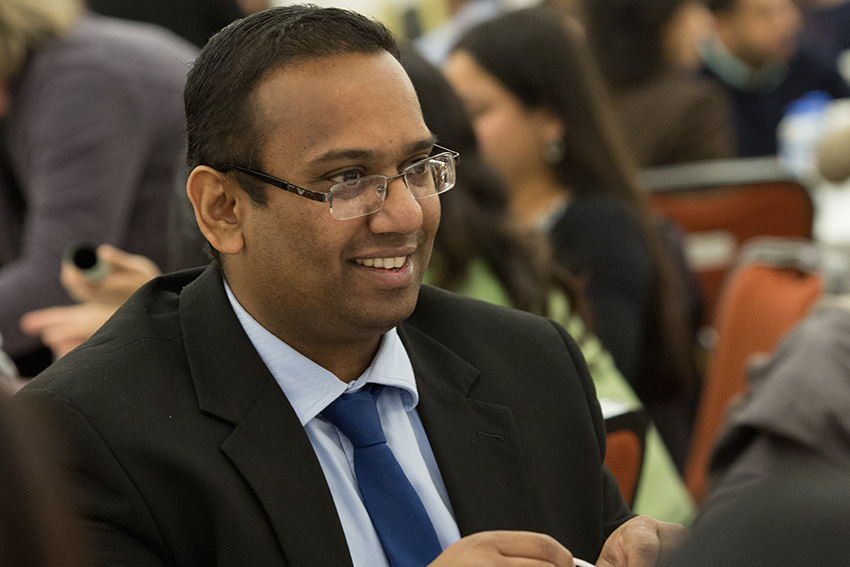 Kirit Patel is the Finance Director of the Trust. Kirit is a chartered accountant and also a qualified teacher. He started his teaching career at Waltham Forest College where he spent four years teaching IT and Law. Thereafter, a career move took him into accounting and finance. He joined PwC where he gained extensive financial consulting and audit experience across various sectors and industries. His experience includes establishing corporate finance functions and serving as Head of Finance.
Joanne Hatfield – HR Director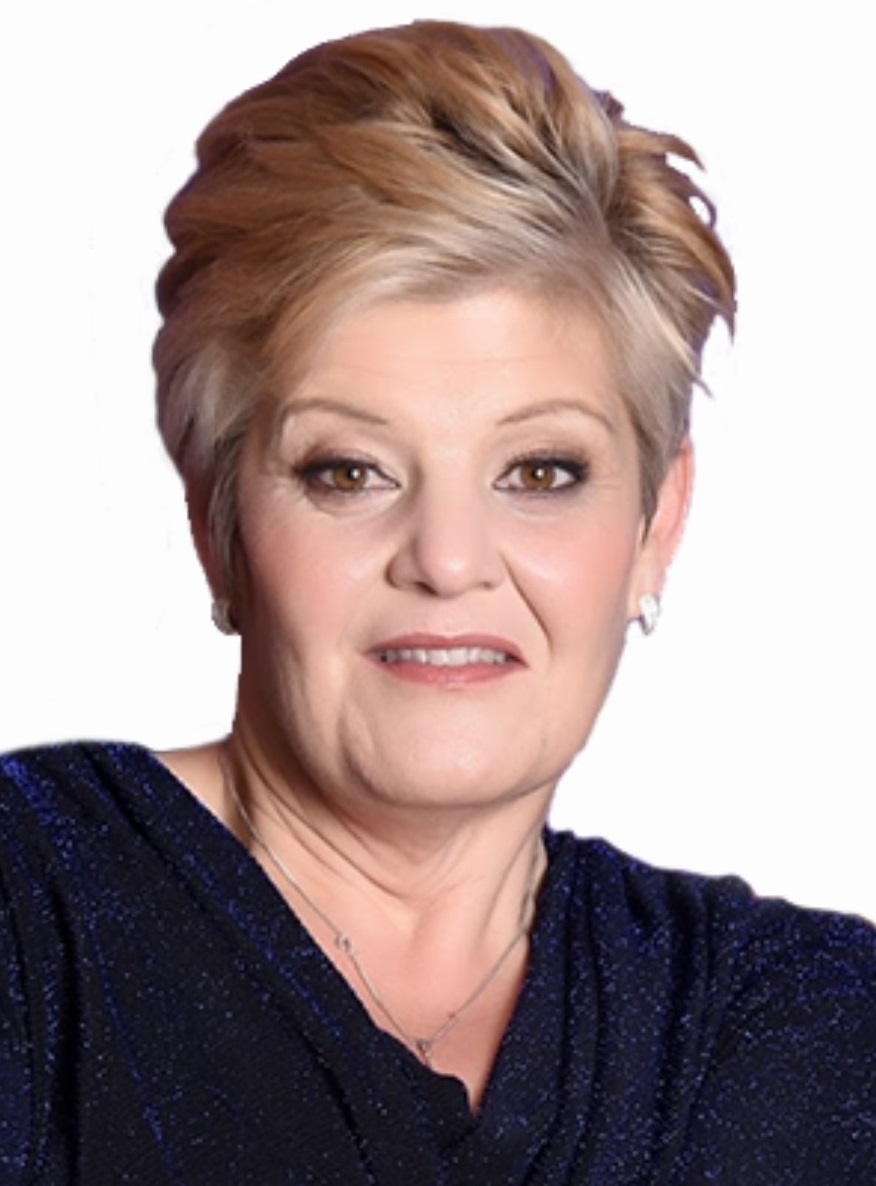 Joanne Hatfield HR Director for the Trust. As a Chartered Member of the CIPD with 20+ years' post qualification experience gained within varying medium and large Local Authorities across London and South East. Extensive experience as a HR/OD generalist and specialist on both a strategic and operational front. Joanne is able to effectively integrate workforce strategy within organisational culture to follow through on business direction changes to support the transformation of services delivered. She has excellent skills in influencing and advising at senior levels including the Leader of the Council, Chair of Trust Board, Cabinet Members, Board Members, Chief Executives, Chief Officers and senior trade union representatives. Joanne is experienced in delivering HR services in very diverse organisations and has a deep personal commitment to the principles of equality and fairness. Her last role held was as the Head of HR/OD for Slough Children's Services Trust. Appointed to support the startup of the Trust and transition of the staff to the new organisation which was created to deliver sustainable improvement and outcomes for the most vulnerable children within the borough.
Mike Ion – Head of School Improvement (Secondary)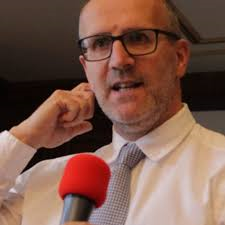 Mike is a former secondary headteacher and was Deputy National Director for School Improvement with the Department for Education/National Strategies between 2008 and 2011 when he had responsibility for the National Challenge programme. In April 2011, Mike went to work full time for the Tony Blair Faith Foundation where he helped to establish the Face to Faith schools programme for 12-17 year olds, which is now active in 19 countries and growing. In May 2014 Mike returned to work for the Department for Education as an Education Adviser where he supported the formation of new academy trusts, assessed free school applications and visited open academies that were underperforming.
Zoe Hussain – Head of School Improvement (Primary)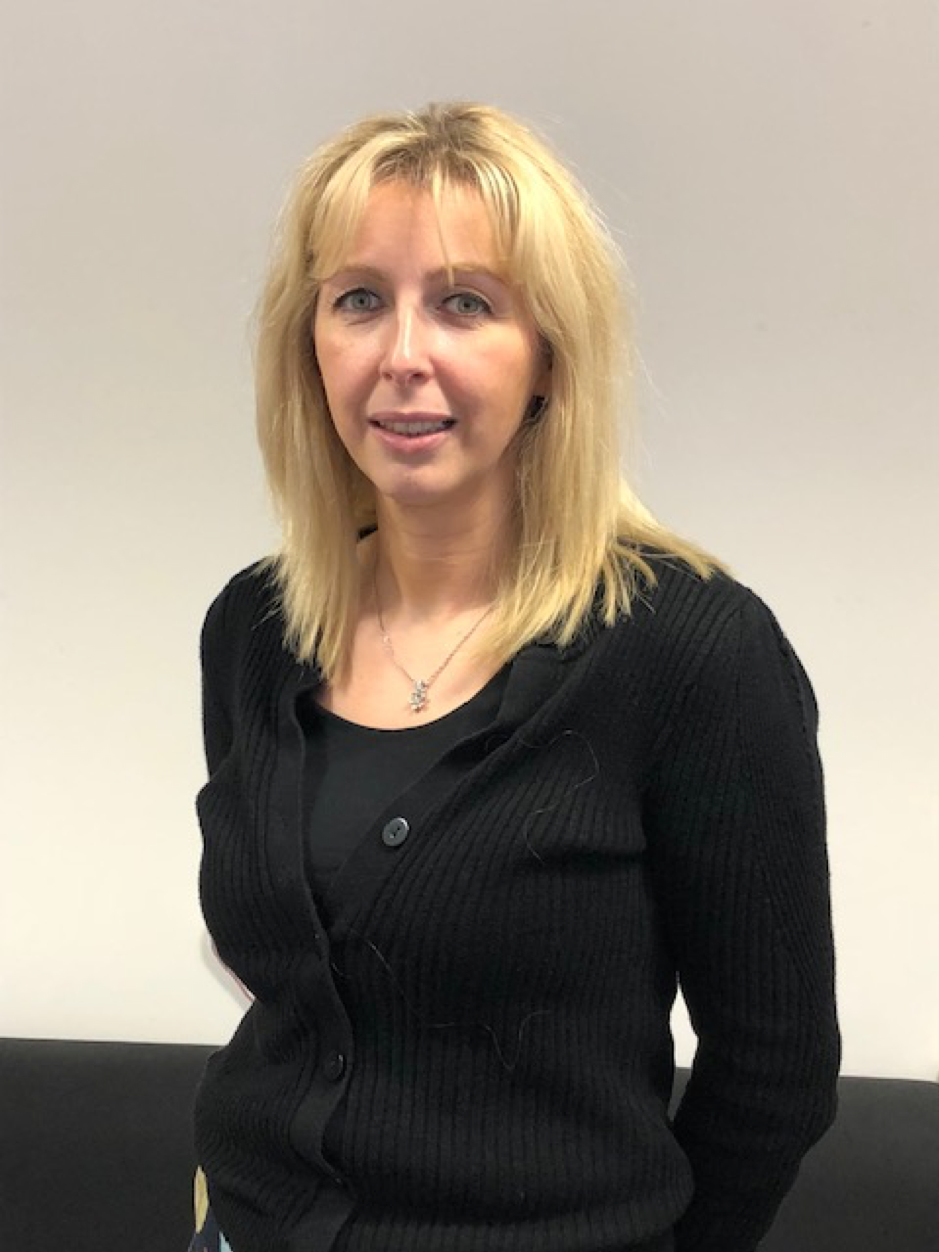 Zoe Hussain is the Head of School Improvement (Primary) for the Trust. She is an experienced Headteacher and has worked with Hertfordshire County as an improvement partner. Prior to headship, she worked then worked for the London Borough of Redbridge local authority as a Behaviour and Anti-Bullying Consultant and also set up a number of nurture groups in a variety of school settings. Nurture Groups and peer mediation became the focus of her Masters Degree with the Institute of Education. Her passion for ensuring all children have the opportunity to experience high quality education and her special interest in behaviour has also led to her involvement in working with Teaching Schools and Initial Teacher Training. She is also passionate about coaching and leadership development.