Nitesh Gor OBE – CEO and Trustee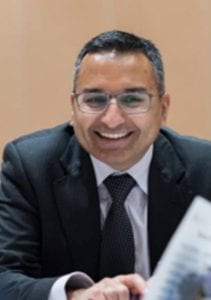 Nitesh Gor is Chief Executive of Avanti Schools Trust. His previous experience encompasses CEO and director roles across the exploration and investment banking industries and a broad business strategy background gained as a result of working for two leading management consultancies. He is a published author. Nitesh has an MBA from London Business School and an undergraduate degree from the University of London. He is a Deputy Lieutenant with the Greater London Lieutenancy and was awarded an OBE in the Queen's Birthday Honours List of 2018 for Services to Education.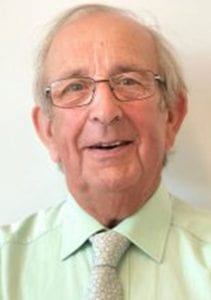 Mike Younger is a Trust Chair. He has extensive experience in teacher education and in gender studies. He was Dean of Education and Head of the University of Cambridge Faculty of Education 2006-2011, having previously been Director of Teaching and of Teacher Education. Whilst Director of the Teacher Education programme, 1992-2001, he led the Faculty through three very successful Ofsted inspections which resulted in the programmes being awarded 'outstanding' status. His main research and teaching interests are located in teacher education and in teacher professional development, in gender studies and in school leadership and curriculum development. He co-directed, with Molly Warrington, a UK-government sponsored project on Raising Boys Achievement within inclusive contexts, a project which led to a highly influential report, two major books (Raising Boys' Achievements in Primary Schools: towards a holistic approach, and Raising Boys' Achievement in Secondary Schools: issues, dilemmas and opportunities, and over twenty mainstream research publications. More recently, Mike was Director of the University's Centre of Commonwealth Education, which involved him in co-directing projects based in East Africa on the retention of girls into secondary schooling, developing teacher education programmes in Tanzania and Namibia, and working with governments in the Caribbean, to develop communities of practice to enhance in-service education for teachers and education professionals. In 2012, he took responsibility as lead consultant for the Faculty in establishing a new Graduate School of Education at Nazarbayev University, Kazakhstan, and in leading an initial teacher education project, aimed at transforming teacher education in Kazakhstan.
Gerry Davis OBE – Trust Director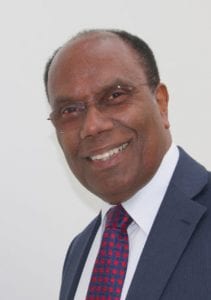 Gerry Davis OBE (BEd,MA) is a Trust Director. He is retired from a working life in the voluntary, public and private sectors. He currently volunteers as the Synod Secretary of the London District of the  Methodist Church. He started his working life as a scientific assistant at the Atomic Energy Authority before  qualifying as a teacher. He taught at three comprehensive schools and has been an education adviser, secondary school inspector, deputy director of education and director of community development in London boroughs. He was interim general manager of the Stephen Lawrence Charitable Trust for nearly two years. In 1992 he was appointed as Chief Executive of the City Challenge regeneration company with responsibility for the environmental and economic development, coincidentally, of the area in which his family settled when they arrived from the Caribbean. He has always been involved in voluntary work sitting on boards of community organisations, a number of private sector organisations [such as the Corporate Sustainability Committee of a major international bank], the governing body of schools and of a large further education college of which he was Chair for fourteen years. He has been honoured with an OBE for his voluntary contribution to further education.
Dr Krutika Pau – Trust Director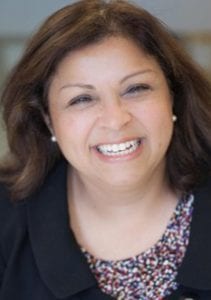 Dr Krutika Pau is a Trust Director with a Doctorate in Education and a Masters in Business Administration. She is currently the interim Director of Children and Families for The Children's Society, a national charity supporting young people experiencing multiple disadvantages. Her career in the public sector has been dedicated to improving outcomes for children, young people and families living in diverse communities. She has been the statutory Director of Children's Services for Slough Borough Council and led the work to establish an independent Trust to manage children's social care services in the borough. She has previously been Director of Children's Services in the London Borough of Brent, directing the planning, commissioning and delivery of services including children's social care, education, youth service, youth offending team, early years and adult education. Krutika has worked at the Department for Education, brokering and establishing sponsored academies in London and has held a ministerial appointment as a Schools Adjudicator. She has significant experience of service transformation and improvement and has led local authority children's safeguarding peer reviews on behalf of the Local Government Association. Working for Deloitte, she has also undertaken safeguarding peer reviews of schools in Chile. Krutika has served as a member of the corporation of the College of North West London and chaired the audit committee (2001-2009). She has also been a Trustee of SHINE, a national education charity (2005-2015) and currently provides support to the Cambridge University Primary School.
Molly Warrington – Trust Director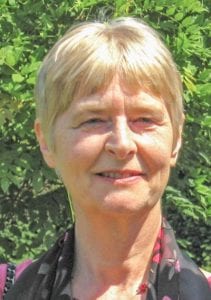 Dr Molly Warrington is a Trust Director and Chair of the Standards Committee. She is a Human Geographer and has undertaken research into homelessness, the geographies of domestic violence and gender and education. With Mike Younger she co-directed a four-year research project funded by the then Department for Education and Skills, working with around sixty schools across England to explore strategies addressing gender and achievement. Molly has also worked through the Centre for Commonwealth Education in the Caribbean and East Africa. In partnership with governments and NGOs in Kenya and Uganda, she directed a longitudinal study exploring why some girls from very poor backgrounds were able to remain in school 'against the odds'. She has over forty publications in the form of peer-reviewed academic papers, books, book chapters and reports. Until recently Molly was a Senior Lecturer in the Department of Geography, University of Cambridge, where she taught at both undergraduate and postgraduate level. For a number of years she was Director of Studies in Geograpy at King's College, where she was involved in all aspects of student admissions to the College, as well as overseeing students' academic programmes. She was at one time an Admissions Tutor at Homerton and is currently an Emeritus Fellow of Homerton College. She served for many years as a Foundation Governor, and was later Chair of the Governing Body of a Church of England primary school.
Bavaani Nanthabalan – Trust Director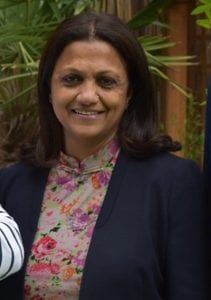 Bavaani is passionate about children's learning and has had extensive experience of teaching in the entire primary range, working in schools first in Singapore and then in England, before taking on her first headship. She has had substantial experience as an Executive Headteacher leading four schools as part of a soft federation. In all schools, she has left an impact on standards of attainment and achievement and built leadership capacity.
Bimal Shah – Trust Director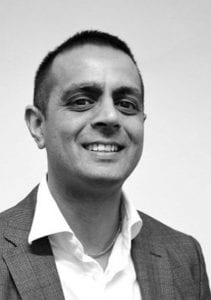 Founder/CEO of Elemental Concept; Director at TeleRail and Elemental Connect, Director at Wellteq and Director at Aladdin Healthcare Technologies.
Bimal has experience across multiple sectors including technology, insurance, communications, M&A / Investments and Finance. His niche is business strategy, being able to pinpoint what a business idea or failing business needs to pivot to become successful.
During his time at Nomad Digital he was part of the leadership team taking the company from a small UK based operation to the largest provider of Wifi communications to trains in the world. Over the time at Nomad he raised over 40m in debt and equity and signed a number of national rollout contracts in Europe and North America.
More recently Bimal has combined business consultancy and technology to help transform companies from SME to multinational across multiple industries.
Sumit Sahni – Trust Director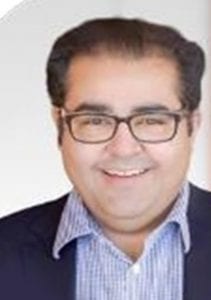 Sumit is a partner at Bain & Co, dealing with Fintech strategy and business build for Global banks, coordinating the development of Bain's digital technology capability.  His area of expertise includes leading development of digital strategy for top retail banks, transformation practice for retail financial services and coordinating the firm's response to the turn-around of the economics of global financial institutions.
Salina Ventress – Trust Director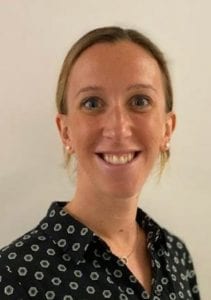 Salina is an experienced school leader and outstanding teacher with extensive experience leading improvement at secondary level in Essex.  Her specialist areas include leadership development, teaching and learning strategy, curriculum planning, behaviour for learning and post 16 provision.
Salina has a geography degree and PGCE from the University of Cambridge and was one of the first cohorts to complete the Fast Track school leaders programme.  She currently works as an education consultant supporting schools with a variety of needs.  Salina is committed to improving the life chances of young people through the improvement of secondary education.
Andrew Read – Trust Director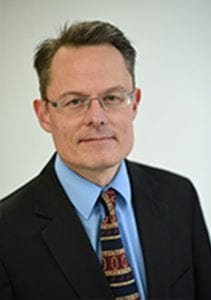 Andrew is Group CEO of the Diocese of Ely Education Trust, Director of Education for the Diocese of Ely, an author, lecturer and current and previous trustee/governor of numerous national and local education charities & institutions, including three other academy trusts and various new schools. He has 12 years' previous experience as a Lead Ofsted Inspector and has acted as an advisor to local and central government. In addition, he has spent significant time as a Director in the commercial sector.