This week's parent bulletin has focus on parent and student engagement within the school community. Through my work with the PTFA and the SSC, it is clear that there are many parents who would welcome opportunities to support the school. It is such a tribute to the Avanti Fields community that I feel confident in dedicating this week to sharing opportunities that I am confident will be taken up by parents and families.
Avanti Fields would like to organise a Uniform Recycling Scheme for our students. If your children are starting to grow out of their uniform and you are intending to purchase new uniform in the holidays, the school would welcome the following donations:
Grey skirts or trousers
White shirts
Blazers
Ties
Avanti-branded PE kit
We are very grateful for all donations and kindly ask you to wash all items and ensure that all uniform donations are still in good condition to wear to school. To support families who intend to donate clothes, Avanti Fields will allow students to come to school on Thursday 16th December in non-school uniform. Students that would have PE on this day should wear their PE kit to school; all other students should wear plain black or navy tracksuit bottoms and a plain jumper/sweater. This will allow families to wash and dry clothes Wednesday evening and Thursday, and have the uniform ready to be handed into school on Friday 17th December. If you are intending to donate clothes, please complete the form below – this will help us manage students in non-uniform on the day. https://avanti.wufoo.com/forms/afs-uniform-recycling-scheme/
In January, our PTFA will support in distributing the donated uniform to any families who are finding it difficult to provide uniform for their children. The school will be asking for a small donation for each piece of uniform provided (no more than £5), of which the money will go into purchasing a stock of uniform from our suppliers that will also be available for families.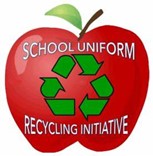 Mini-bus drivers: support our students to attend sporting fixtures and other school events
Library support: cataloguing books into our new system
Administration: support the lettings/hire of the school site
To support the careers provision for students, we are looking for guest speakers to talk about the industries/careers they work in.
Flexibility of talks: 20-minute or 50-minute in-person presentations or 10-minute recordings
Provide information on the training and qualifications needed in your industry
Give real-life insight into what it means to work in your chosen career
Extra- Curricular Volunteers
Would you like to support our students in learning a new and exciting skill? We are looking for volunteers who might be interested in running a 6-week or 12-week after school club from February 2022.
Christmas Gift Appeal – Leicester Tigers Foundation
As the festive season approaches, the Leicester Tigers Foundation continues its drive to help disadvantaged young people within our community.
Throughout December, the Leicester Tigers Foundation is asking for donations of unused/unwanted presents. The Foundation team will deliver these donations across to city to those who need them most. Gifts can be dropped off at Avanti Fields School reception until December 17th. Please note that presents don't have to be wrapped and can be suitable for any age range.  For more information: https://www.leicestertigers.com/news/donate-to-foundation-festive-present-drop
LAST DAY OF TERM – 17th December 2021– Please be reminded that school finishes at 12:50pm on the last day of term.  Buses will arrive to collect children at 1pm.   Lunch will not be served on 17th December 2021.
Friday 17th November 2021 – Festive Friday – Wear something sparkly and donate £1 to Great Ormond Street Hospital.  School skirt/ trousers should be worn along with school shoes.  No jewellery should be worn 
Masks – Please can you ensure that your child carries 2 masks with them at all times, one to wear and another spare.
Pick ups and drop offs – The gates will now open at 3.15pm to allow you to come in and leave with a smooth flow.
Please come in find a safe place to park and wait sensibly but do not park where the buses need to stop.
Attendance – If your child is going to be absent please email [email protected] each day to inform us of the absence.
Communications – Wherever possible please use the contact form on our website to get in touch. This is detailed on the website at https://avanti.org.uk/avantifields/contact-us/. The appropriate member of staff will pick up the message and get back to you as soon as possible.
Contacting the school
Should parents or carers need to contact the school, we request that you complete the online form that can be found on our website. You will receive a response from the school within 2 working days.
Yours sincerely
Miss Bardsley
Acting Principal