I would like to welcome everyone back after the Easter holidays – I hope you took the time to rest, relax and enjoy some of the sunshine.  
To highlight this year's Earth Day and raise awareness about important environmental issues, a team of green-fingered volunteers from Hanuman Seva group were joined by staff and students to plant trees in front of our school building. We are grateful to the Hanuman Seva Group, for raising 
the funds, and sourcing the trees which will be enjoyed by students and visitors for many years to come. Thank you also to Ms Thakore for hosting primary parents on both Monday and Wednesday afternoon.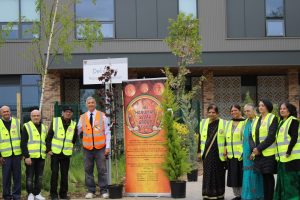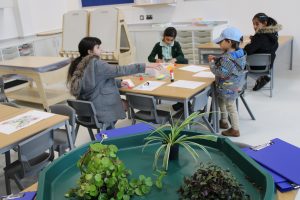 This week our year 8 students have attended the Avanti Quest retreat at the Vedanta. They are due back later this afternoon, but please see below some student messages about their experiences so far. 
Day 1 
We have arrived safely at The Vedanta and wanted to let you all know about our day. 
The bus journey was short and the teachers struggled fitting the suitcases; they  finally managed to get all of them in after a hefty game of tetris. When we arrived, we were welcomed by Gopi and Ravi who gathered us into our groups and showed is the 73 acres of land! It was annoying that we couldn't settle down in our rooms yet as we were all itching to know our room allocations, however everyone was happy in the end! We had a couple of inter-team competitions which concluded with a competitive game of tug of war; Mr Clarke made all the difference. Esha was embarrassed with a song of happy birthday at dinner. Off to the bonfire now with more updates tomorrow. 
Day 2 
It is Day 2 of the Avanti Quest and everyone is excited about the night; some pulled all-nighters! Today was a calm day with an inter-grove (our groups) escape rooms to find out a phrase 'every moment is an opportunity to give and receive love'. We started off the day by doing some nature art and a 1h and 20 minute walk! Tonight we were able to visit the games room for the first time. It consisted of: table tennis, air hockey, pool table and table football. It's time to go to bed now because we have to wake up early tomorrow for the high ropes. You might be able to hear us from Lincoln yelling like Tarzan! More updates tomorrow! 
Day 3 
Last full day today! Just eaten our final dinner and into our free time. Today, we did high ropes Wild Pines Park also with archery and treasure hunting (there were bears!). Our amazing Head of Year himself Mr Gadsby was swinging in the trees like Tarzan. By the way, did you hear us all the way from Lincoln screaming and yelling on the big jumps? We interviewed a few classmates about today's experience and this is what they said: 'The high ropes were fun but scary at the same time. Also the archery was quite difficult but overall I enjoyed both activities.'- Nidhi Patel, 'I beat Mr Gadsby by two points in archery!'- Mrs Vaghela, 'I just felt like all the activities wear fun and challenging and that aspect made it interesting'- Rudra Kunti, ' the activities were so scary but I would do it again… defo'- Abhi Gajjar. Anyway, we have got to go and enjoy our free time now! Off to bed because we are going to the Cathedral tomorrow and then home. 
Keya Mistry, Anaiya Dattani, Diya Popat and Esha Parekh(the birthday girl)! 
 Next week's bulletin will be an information only update to ensure that all existing parents are starting to think about and prepare for the upcoming academic year. We know that many families begin to plan uniform buying early to ensure they have it ready for the upcoming year, so we will be sharing a variety of key information to support. 
Miss Bardsley. 
Due to unforeseen circumstances, we have moved the talent show back to Wednesday 8th June. Students should speak with Mrs Byrne or Mr Clampin to arrange an audition time. Those who have already auditioned do not need to audition again as you are already signed up. Please encourage your child to sign up and show off their skills!
 There will be a dress rehearsal of the show on Monday 6th and Tuesday 7th June to check sound and lighting. Students will need to be available for one of those rehearsal days.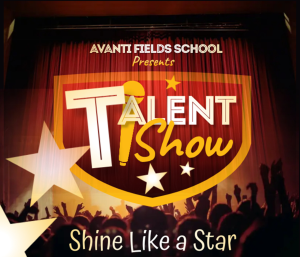 The end of Year production will be The Gambling story and The Song of God from the Mahabharata.
The show will be on the Friday 1st July 2022 so please only sign up if you will be available that day.
 Audition material is available from Mrs Byrne in the Drama Studio from Tuesday. Auditions will be after school on Thursday 5th May. Rehearsals will be every Thursday after that. There will also be 2 days rehearsals during half term (TBC – most likely Monday/Tuesday) which would be compulsory.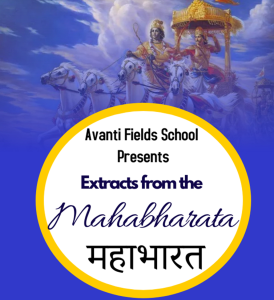 Sports Personality of the Term
I am very pleased to announce the sports personalities of the spring term. These pupils have shown exemplary attitude towards learning in PE and have contributed greatly to the extra-curricular provision at AFS. They have demonstrated strong leadership skills and always go above and beyond to be the best version of themselves both in and out of school. Their names are now displayed on the PE notice board outside the sports hall and have all been issued with achievement points and a certificate. Congratulation to the following pupils: 
Sia Naker

Nayan Chauhan

Dhruv Nileshkumar

Vrishti Madhani

Omid Aslamzadeh

Keya Mistry

Tanisha Patel

Anay Patel
As you are aware our Nursery and Primary phase will be commencing in August 2022.  In preparation for the additional traffic on site, we strongly recommend that parents of our secondary pupils begin to trial alternative methods of transport/ drop off/ collection. 
Following the May half term break, from Monday 6th June 2022, there will be no onsite collection of secondary students except for those parents who are blue badge holders. 
You may wish to consider; 
Park and Walk (from TESCO) 

Walk from Humberstone Lane/Barkbythorpe Road 

Cycle 

Public Bus Service 

Paid for Bus Service (Beaver Bus).  If you are interested in signing up for Beaver Bus for the next academic year please visit the Beaver Bus website

www.beaver-bus.co.uk

and click on: "School Buses" tab followed by "Reservation form".  You will need to complete the reservation form even if your child already travels by Beaver Bus.
Monday 2

nd

May: Bank Holiday (school closed)

 

Tuesday 3

rd

May: Queen's Platinum Jubilee school-based Holiday (school closed)

 

Monday 30

th

May – Friday 3

rd

June: May half-term

 
Thursday 9

th

and Friday 10

th

June: AST INSET Day (school closed)

 

Thursday 16

th

June: Year 7 Parent's Evening

 

Wednesday 22

nd

June: Year 7 Parent's Evening

 

Monday 20

th

– Friday 24

th

June: Year 10 Work Experience

 

Tuesday 28

th

June: Year 6 Transition Day

 
Friday 1

st

July: Ratha Yatra Chariot Festival Day

 

Tuesday 5

th

– Friday 8

th

July: Year 7 Avanti Quest

 

Friday 8

th

July: Last day of academic year

 
The term dates for 2022/2023 can be found on our website here. 
PTFA Health and Wellbeing Mela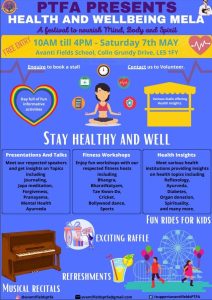 Yours sincerely
Miss Bardsley
Acting Principal