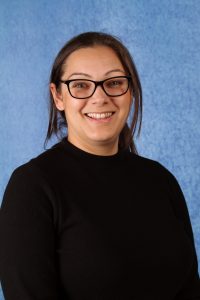 Welcome
to the Primary Phase
Welcome to Avanti Fields school. Our school is a growing school and will now cater for primary children from Nursery to Year 6. In the Primary sector we will focus on growing key skills and knowledge to allow all of our children to strive for and achieve the Avanti Trust three-fold path; educational excellence, character formation and spiritual insight. These three elements are based on a holistic approach to learning and will continue to be a focus throughout their educational journey at Avanti Fields.
As the Head of Primary, I am very excited to be welcoming children into our Primary phase, which will continue to have the well- established family ethos of Avanti Trust. I will endeavour to work closely with all the team to ensure every child reaches their full potential and gains the benefits of growing in our distinctive all-through school.
I value the importance of community and parental engagement. As part of the Avanti way, we will be working closely with the community and families to ensure all our children receive a balanced and well- rounded curriculum whereby every child develops a sense of worth, confidence and strives personally for high aspirations.
It is a very exciting time for all of us as we see the school develop into an all-through school. I hope that you will take this opportunity to discover more about Avanti's ethos and look forward to working with you to provide the best education for your child.
Ms A Thakore
Head of Primary