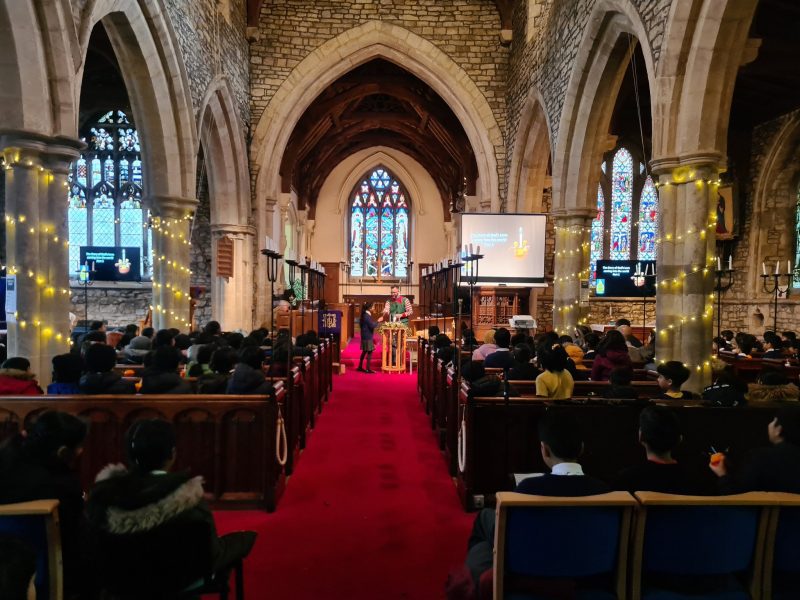 We have only one week left until we break up for the Christmas holidays. The past few weeks have been really busy but really positive. We have had children iceskating at Jubilee Square, Christingle services at St. Deny's Church and Bikeability sessions continuing – to name only a few of the opportunities afforded to our children.
As always, it is wonderful to see the parents both before and after school and children are being dropped off or picked up. Those that are driving, please do park with care. I've been out a couple of times this week, by Spencefield Lane, to see what it is like. Why some people perform U-turns along the road; park on yellow zigzags; and generally blame the school for not providing parking is quite interesting. We are not in control of the roads so please do the right thing, despite all those that do not. At school, we will continue to concentrate on the learning of the children.
The rearranged flu-immunisation team have booked in for Wednesday 15th December. Please click the link below to read the letter for parents from the NHS.
Changes to Flu vaccination programme – new date for your school
Building Relationships, Improving Behaviour and Creating Stronger Communities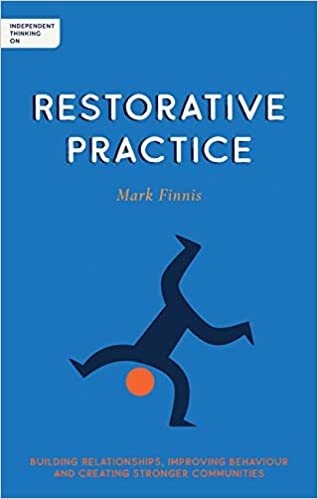 Whenever I show prospective parents and their children around school, I am always keen to find out what makes the child tick. In Mark's book he talks about that sense of belonging and a quote from Peter Block which goes like this, "We are a community of possibilities, not a community of problems". It gives me great delight when our children and parents feel a real part of the school – the social fabric. Whilst we have the basic need for shelter and warmth, we also have a basic need to belong and be loved. We've updated the curriculum page on our website recently, not because we're doing something new but because it wasn't clear for visitors to the website, including parents. If you click on the curriculum tab it will give you an overview of the topics we cover and some of the opportunities that children have. It has been lovely to receive a number of contacts this week from parents that want to join with us and help the school to be a better place. Part of our work will be providing more opportunities for the children, especially those that make the children tick.
In today's Young Leaders meeting it was fabulous to hear the children sharing ideas and providing solutions. There is a new section to this weekly update now, given over to our wonderful Young Leaders. They are very eager to make the school even better and are working positively under the radar on various ideas – find out more below.
We are a community of possibilities, not a community of problems
Peter Block
A message from Cool Milk, for those that purchase Milk for your child beyond the age of five.
Hello Krishna-Avanti Primary School

We wish to make you aware that for deliveries from 01/01/22 onwards, Cool Milk will increase the price of a portion of milk for children aged 5 or over. Under-5 children will continue to receive milk free-of-charge.

The new price is driven by recent increases in the prices that we pay our dairy partners and also by ever-increasing overheads. Food prices have increased nationwide as farmers and distributors strive to maintain a sustainable business whilst confronted by significant increases in the cost of their feed, fuel, packaging supplies and general operating overheads.

This means that Cool Milk will adjust the prices that we charge for over-5 milk from 23p to 24p per child per day.
We currently have £201.35  owed for lunches, a rise from last week's £176.25. Please ensure payments are made to avoid the need for children to be picked up for the duration of lunch next week.
At the end of next week we will be saying goodbye to four members of staff, all leaving for very different reasons.
Mr Wheat is leaving us after a few years with us. We wish him the very best of luck and appreciate all he has done, including his support in the Computing curriculum and clubs such as golf. We will be interviewing for a replacement very soon but do have the capacity with our own staff to bridge the gap (if there is one). I would like to reassure the parents of those in Year 4 Comets that the children's education is of great importance and we will do all we can to ensure the change is nothing but positive.
Mrs Bugby is moving onto pastures new. We thank her for all of her hard work and wish her well. Mrs Baines is still here and we hope to appoint a new member of the team very soon.
Mr Joshi is leaving also. He will be a great loss; someone that always turned up, helped, ran clubs and supported the team. We wish him the best of luck.
Finally, Mrs Dhillon is also moving on to take up a new role, supporting children that need focused and bespoke help. Mrs Dhillon has been at Krishna Avanti Primary School longer than most and will be both know and heard by many. We will miss her loud, positive laughter but are pleased that she will be visiting each week to continue a club.
We wish all departing the very best and are grateful for all they have given.
Please continue to share your view on what is good science by completing this very short form. Responses so far are also shared.
we get to do experiments.
Learning about how things work or why things react when combined with something else.
Teaches good and bad and opens up a lot of questions as well as possibilities.
children are involved in hands-on practical investigations using good quality equipment and measuring tools.
you experiment, observe and discover…
a mixture of chemicals can create a spectacular display.
when your hypothesis is proved and your results are valid.
Thank you to those that have completed the questionnaire so far. The initial responses to points made so far:
Extremely pleased with my child's progress at this school. Happy with e teaching and communication
Thank you
I am really happy with my child's progress so far. I really feel proud when my child sings krishna prayers. My girl is in foundation stage. Teachers and staff are kind and helpful. I would highly recommend this school to all.
my child is in FS this year, i have seen major transformation just in few months. Not only educational but in every curriculum activities also. I am genuinely satisfied with school atmosphere, food, study programs and so on.. I have heard before, " kids are not allowed to take packed lunch, yours will might get struggling." Honestly saying, i am shocked that mine is trying and eating so many things in school which i tried hard to feed her. KEEP IT UP guys, You deserve much more appreciation!!!.
We want all to enjoy school and give our best. A broad and balanced curriculum is our aim, along with a  great opportunities to learn vital social skills. Thank you for your kind words.
Thank you very much for your continued support. 
Yours sincerely   
Mr Kite
Principal
Mon 13 Dec: Year 4 and Year 5 Christmas Parties

Tue 14 Dec: Year 6 ice-skating

Wed 15 Dec: Flu Immunisations

Wed 15 Dec: F2 and Year 3 Christmas Parties

Thu 16 Dec: Year 1 and Year 2 Christmas Parties

Fri 17 Dec: Great Ormond Street Hospital Christmas Jumper Day

Fri 17 Dec: Christmas Lunch

Fri 17 Dec: Carols around the Tree (12:30)

Mon 20 Dec: Christmas holiday begin

Mon 10 Jan: Return to School
Krishna Avanti YouTube Channel