Govindas' Dinner Takeaways make available meals to take away, at a cost of  £2.60 per meal. The options available for takeaway are Option A and Option B from the school menu.  
Payments are required as part of completing the form via PayPal. As with school meals, the order will need to be placed before 07:00 (in the morning) prior to the week you would like it. Booked meals will be given to your child at the end of the day to bring home. You will pay for your bookings on the form. 
Please note, this is all externally with Govindas and payments will go direct to Govindas.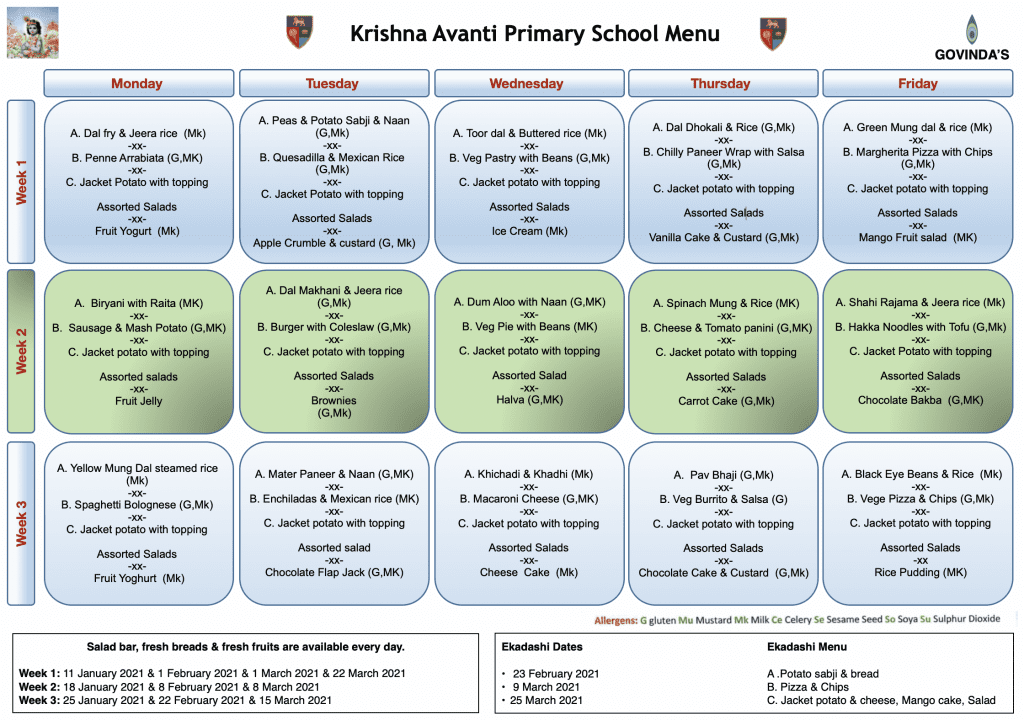 Dinner Takeaway Booking Form