Dear pupils, parents/carers and staff,
The Trustees and Senior Leadership team of the Avanti Schools Trust are delighted to welcome the students, parents and school staff from the south-west Steiner schools at Bristol, Exeter and Frome into the Avanti family of schools. You will all know that Avanti currently runs secondary and primary schools in the London area and in Leicester, and that we aim to offer to all children in our schools a high quality education which stresses educational excellence, character development and spiritual insights.
All of us at Avanti understand that your school, whether in Bristol, Exeter or Frome, has been through a troubling period recently, and that worries and anxieties will inevitably exist. In due course, there will need to be carefully considered and fully articulated changes in these schools, but we hope you are reassured by the essence of the Avanti Way and what we stand for. Our ambition is that these schools become as high quality as all our other schools, but this does not mean discarding all that has been achieved in the past.
Central to Waldorf education and to the Avanti Way is developing a teaching methodology which strives to develop pupils' intellectual, artistic and practical skills in an integrated and holistic way, and the cultivation of pupils' imagination and creativity as a central focus. The emphasis on experiencing oral traditions, the role of ritual and routine, and the role of the arts and creativity all have resonance not just with the Avanti way but with Waldorf education. So whilst there will be changes, the Avanti Trustees give you a commitment that we will work to raise standards in Avanti Gardens, Avanti Hall and Avanti Park, by offering a coherent, invigorating and challenging education which transforms and improves these schools, and which excites and motivates all who learn and teach in them.
Yours faithfully,
Mike Younger
Chair of Avanti Schools Trust Board of Trustees
As we get closer to the date of transfer we feel it would be helpful to set clarify how we anticipate the schools will operate during the spring and summer terms of 2020 and how we intend to undertake the promised curriculum review.
Post transfer and pre-curriculum review
New names for each school
When the schools join AST they will be, first and foremost, Avanti schools and will have Avanti in their title. In keeping with our existing family of schools, for the names of the schools we will not be adopting school names based on location. From the date of transfer the names of the schools will be as follows:
Steiner Academy Bristol to change to Avanti Gardens School
Steiner Academy Exeter to change to Avanti Hall School
Steiner Academy Frome to change to Avanti Park School
During our initial consultation with stakeholders we stated that the names may also carry the tagline 'inspired by Waldorf principles'. The AST Board has agreed to give acknowledgement to the origins of the schools but, at least until the curriculum review is completed, not to have a tag which ties AST to the Waldorf principles.  Avanti has its own ethos and principles outlined in the Avanti Way document.  Reference to the Steiner Waldorf origins will be provided on each of the school websites.
Teaching and Learning
AST's Board of Trustees are clear that as state funded institutions there is a balance that needs to be struck in each of the three schools in order to ensure that the new curriculum that will be implemented in the three schools from September 2020 is ambitious and designed to give all learners the knowledge and cultural capital they need to succeed in life. In the meantime, we (AST) need to be assured that the pupils have access to quality first teaching and that the delivery of the curriculum allows children to make progress. We are aware that parents have concerns regarding the teaching of phonics, literacy and numeracy particularly though not exclusively in the kindergarten phase. We are also cognizant of the need for each school to address some important and significant challenges as identified in the Section 5 Ofsted inspections for all three schools in autumn 2018 and the recent Section 8 monitoring visit at Steiner Academy Frome. We will be asking the newly appointed Hub Director to urgently review how we (AST) can better support a more systematic approach to improving teachers' skills and this will include the teaching of reading and a renewed focus on developing children's speaking and listening skills.
Governance
At the date of transfer the AST Board will appoint an Interim Hub Executive Board (IHEB) to oversee all three of the Avanti Schools in the south west region. The IHEB will have up to 5 members and will be chaired by a member of the trust board. The IHEB will fulfil all functions of governance as delegated by the AST Board and will oversee all three schools in a way that ensures improvement and promotes high standards of educational achievement.
Curriculum review
Avanti Schools Trust has made clear that it values aspects of the educational insights of Waldorf education and this has been an important consideration for why we chose to express an interest in sponsoring the three SW schools.  The aim of the planned curriculum review is to investigate how the curriculum in the three re-brokered schools can be aligned with aspects of Waldorf principles which are in synergy with the Avanti Way. The review team will be asked to consult with school based stakeholders about the scope of the planned review soon after the date of transfer. The Board of Trustees will be tasking the review team to report back in late March 2020 and to make clear recommendations regarding the curriculum offer in each school from September 2020. The desire of trustees is to provide a curriculum that is coherent and planned to be able to offer a sequence of learning opportunities that will provide cumulatively sufficient knowledge and skills for students' future learning and employment.
Mike Younger
Chair Avanti School Trust Board
Nitesh Gor OBE DL
CEO Avanti School Trust
The AST Board of Trustees, subject to formal agreement with the Department for Education, has agreed to become the 'incoming trust' for the three SW Steiner Academies (Bristol, Frome and Exeter). The Chair of the AST Board, Professor Mike Younger, states:
'I am pleased to report that the AST Board has decided to progress ahead with the transfer of the three SW schools into Avanti. We are excited to welcome these schools into the Avanti family in what will be no doubt be a challenging but rewarding endeavour to provide the best possible education for the pupils of these three schools.'
AST will now be working with the academy principals, AMC Chairs and board members, staff and pupils to ensure a smooth and seamless transfer later in the year.
Avanti Schools Trust and Hertfordshire County Council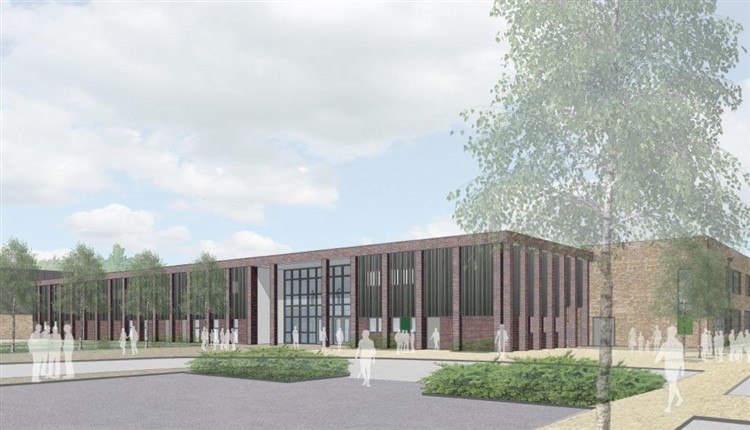 Hertfordshire County Council has announced that Avanti Schools Trust has been chosen to run the new non-faith primary schools and secondary school in Bishops Stortford.
Avanti Schools Trust (AST) is delighted to have been selected as the Multi-Academy Trust that, in partnership with Hertfordshire County Council, will maintain the three new schools planned for the new all-through Learning Village in the north of Bishop's Stortford.
The Chair of the AST Board of Trustees Professor Mike Younger states: "We are incredibly proud to have been asked to work with Hertfordshire County Council on the creation of the new all-through Learning Village. The development of this exciting new project will allow us to establish high quality provision for local families and the wider community."
Mike Ion AST's Head of School Improvement adds:
"We fully subscribe to Hertfordshire's vision of delivering a 'new, sustainable primary and secondary provision at the heart of this new community. Setting up this exciting all-through provision will allow us to become part of the local community and contribute towards the councils' ambitions. We are confident that the partnership we can offer Hertfordshire as a Trust will be an asset to the educational provision within the community. AST has a strong track record of establishing high performing new schools, as evident in the excellent results at each phase of schooling we currently maintain from the early years to Key Stage 4 and post-16. In addition to performing well as individual schools, our schools are predominantly well above the local and national averages at every assessment phase. We fully embrace the 'all-through learning village' which aligns completely with our vision as a trust for seamless, all-through education."
From the moment we walked through the door on our first day at Avanti House Primary School we were immediately greeted with a smile by one of our mentors. We were made to feel welcome by all members of staff and the children as we were taken on a tour around the school. For the first few days all members of staff were extremely supportive in helping us find our way around and answering any questions that we had.
The Hindu faith has been enlightening and has taught us new ways of thinking. It has been inspiring to witness the children immerse themselves into their morning prayers and meditation as it sets them up for a productive day of learning. It has been evident through assemblies and observing lessons that the values of the school are being upheld. From the beginning, the children have displayed that they have an understanding of how to show empathy, respect and self-discipline. This is evident throughout the day in the way they behave with us, their teachers and their peers. Another value of the school is to maintain a responsible lifestyle through a vegetarian diet, it has been easy to follow this value, as the food (and the portions) are irresistible!
The relationships we have built with our mentors, Rupesh and Lalita, have helped us develop on our journey to becoming Newly Qualified Teachers. We feel completely supported and are able to communicate with them whenever we have any questions; morning, noon or night. The feedback we receive has been hugely informative. This feedback has and will help us to improve our teaching for future lessons.
The Headteacher has been extremely accommodating and we are grateful for the opportunity we have been given and the experiences we have had so far. We look forward to continuing our journey and learning more about life at Avanti House Primary School.