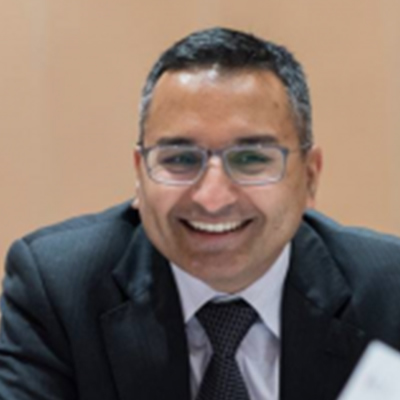 Nitesh Gor OBE – CEO and Trustee
Nitesh Gor is Chief Executive of Avanti Schools Trust. His previous experience encompasses CEO and director roles across the exploration and investment banking industries and a broad business strategy background gained as a result of working for two leading management consultancies. He is a published author. Nitesh has an MBA from London Business School and an undergraduate degree from the University of London. He is a Deputy Lieutenant with the Greater London Lieutenancy and was awarded an OBE in the Queen's Birthday Honours List of 2018 for Services to Education.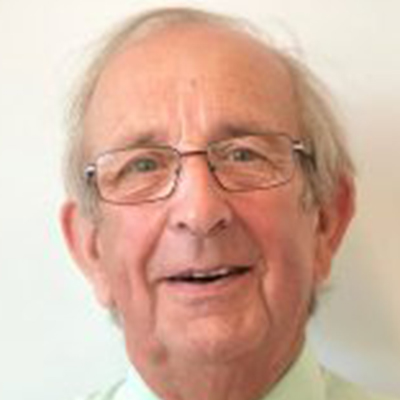 Mike Younger – Chair
Mike Younger the Trust Chair, has extensive experience in teacher education and gender studies. He was Dean of Education and Head of the University of Cambridge Faculty of Education 2006-2011, having previously been Director of Teaching and Teacher Education. Whilst Director of the Teacher Education programme, 1992-2001, he led the Faculty through three very successful Ofsted inspections which resulted in the programmes being awarded 'outstanding' status. His main research and teaching interests are located in teacher education and teacher professional development, in gender studies and school leadership and curriculum development.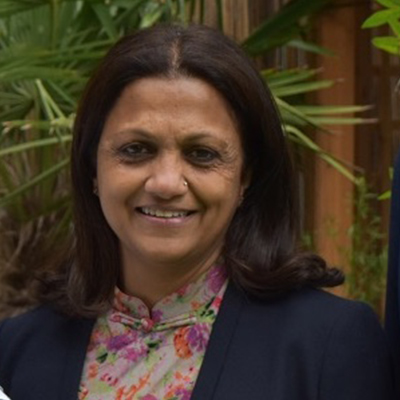 Bavaani Nanthabalan – Trust Director
Bavaani is passionate about children's learning and has had extensive experience of teaching in the entire primary range, working in schools first in Singapore and then in England, before taking on her first headship. She has had substantial experience as an Executive Headteacher leading four schools as part of a soft federation. In all schools, she has left an impact on standards of attainment and achievement and built leadership capacity.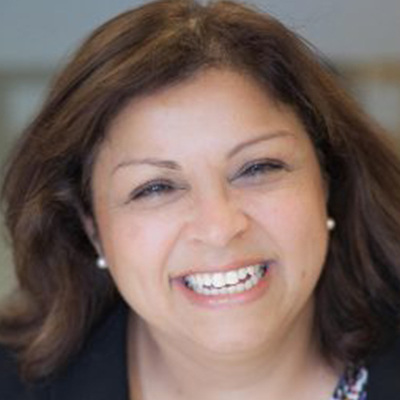 Dr Krutika Pau – Trust Director
Dr. Krutika Pau is a Trust Director with a Doctorate in Education and a Masters in Business Administration. She is currently the interim Director of Children and Families for The Children's Society, a national charity supporting young people experiencing multiple disadvantages. Her career in the public sector has been dedicated to improving outcomes for children, young people, and families living in diverse communities. She has been the statutory Director of Children's Services for Slough Borough Council and led the work to establish an independent Trust to manage children's social care services in the borough.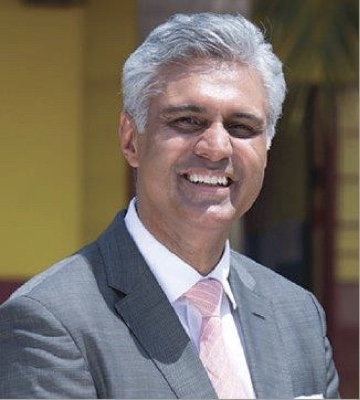 Sukwinder Bassi– Trust Director
Educational leader with proven strategic, operational, financial, school improvement and people leadership skills that have led to improving educational outcomes for Multi Academy Trusts in the UK, and International schools in Africa, Middle East and India. He is an expert in improving School groups. As CEO GEMS in East Africa, he led the successful expansion, from 2 under-performing schools to 26 schools across Sub-Saharan Africa. Sukwinder also served and led 14,000 staff in raising educational outcomes of 90,000 students in 33 schools across UAE. Over a 20-year career in UK retail he successfully developed high-performing teams to deliver exceptional customer satisfaction and financial results. Sukwinder was responsible for leading a team of 60,000 staff at Adidas for 2,000 stores, across 31 countries. As Stores Director, Tesco London, Sukwinder was responsible for 15,000 staff and serving over a million customers per week. Sukwinder is committed to and inspired by The Avanti Way, to help each person become a well-rounded human being through intellectual, moral and spiritual growth, and so make the world a better place, he has experienced the power of education and how it can transform lives.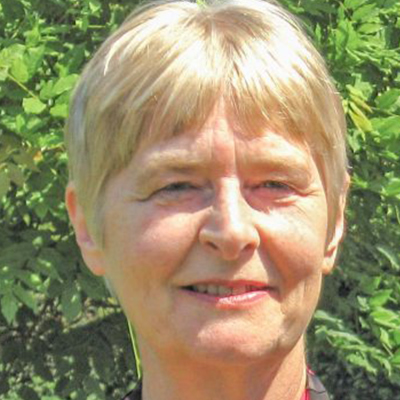 Molly Warrington – Trust Director
Dr. Molly Warrington is a Trust Director and Chair of the People, Compliance and Governance Committee and of the South West Hub Board. She is a Human Geographer and has undertaken research into homelessness, the geographies of domestic violence and gender and education. With Mike Younger she co-directed a four-year research project funded by the then Department for Education and Skills, working with around sixty schools across England to explore strategies addressing gender and achievement. Molly has also worked through the Centre for Commonwealth Education in the Caribbean and East Africa. In partnership with governments and NGOs in Kenya and Uganda, she directed a longitudinal study exploring why some girls from very poor backgrounds were able to remain in school 'against the odds'. She has over forty publications in the form of peer-reviewed academic papers, books, book chapters, and reports.
Andrew Read – Trust Director
Andrew is Group CEO of the Diocese of Ely Education Trust, Director of Education for the Diocese of Ely, an author, lecturer, and current and previous trustee/governor of numerous national and local education charities & institutions, including three other academy trusts and various new schools. He has 12 years' previous experience as a Lead Ofsted Inspector and has acted as an advisor to local and central government. In addition, he has spent significant time as a Director in the commercial sector.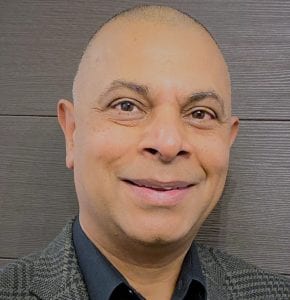 Praful Ganatra – Trust Director
Praful is a passionate believer of education being a tool for self-development and empowerment, and would like to see every child, irrespective of their personal background, be given this opportunity to fulfil their true potential.
By professional background, he is a Chartered Tax Advisor and Chartered Accountant, with extensive experience of advising multinational companies in developing their tax strategy, managing their risk and compliance obligations globally.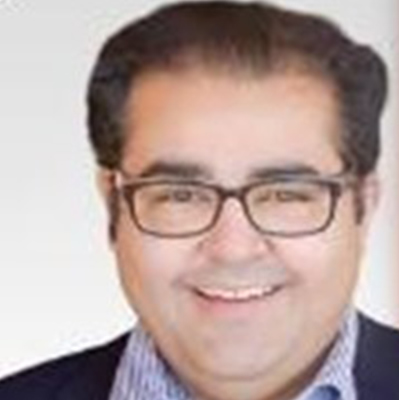 Sumit Sahni – Trust Director
Sumit is a partner at Bain & Co, dealing with Fintech strategy and business build for Global banks, coordinating the development of Bain's digital technology capability. His area of expertise includes leading the development of digital strategy for top retail banks, transformation practice for retail financial services, and coordinating the firm's response to the turn-around of the economics of global financial institutions.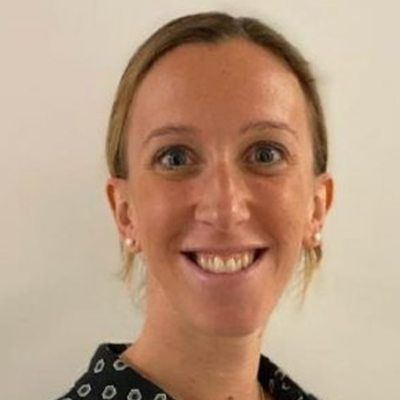 Salina Ventress – Trust Director
Salina is an experienced school leader and outstanding teacher with extensive experience leading improvement at secondary level in Essex. Her specialist areas include leadership development, teaching, and learning strategy, curriculum planning, behaviour for learning, and post 16 provision.
Salina has a geography degree and PGCE from the University of Cambridge and was one of the first cohorts to complete the Fast Track school leaders programme. She currently works as an education consultant supporting schools with a variety of needs. Salina is committed to improving the life chances of young people through the improvement of secondary education.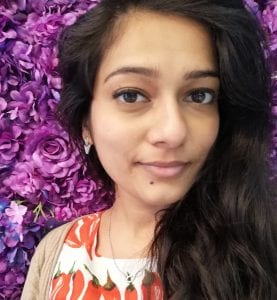 Anjana Gupta – Trust Director
Anjana is a chartered accountant with a background in client service and now working in the investment industry while pursuing several creative interests. She is passionate about ensuring opportunities for well-rounded development for children and young people, particularly from marginalised backgrounds. Anjana's own educational experiences were greatly varied, which informs her belief in ongoing educational innovation and in the need to harmonise academic, physical, social and emotional development.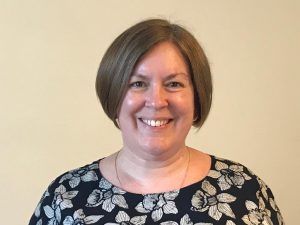 Michelle Loughrey – Trust Director
Michelle is a successful teacher and education leader with over two decades' experience working in primary education. She has substantial leadership experience leading schools, including as Headteacher. Michelle is currently working as an education consultant, providing skilled coaching and strategic support; her particular interests and specialisms are in curriculum innovation, creativities, leadership development, and organisational change. She is co-editor of Sculpting New Creativities in Primary Education the third book in the University of Cambridge Primary School's Unlocking Research series. Michelle is experienced in working in safeguarding across the education and charity sectors, including in international development, and is a trustee of the national children's charity, School-Home Support.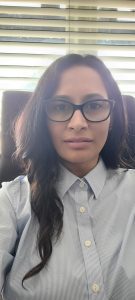 Dipa Dhokia – Trust Director
Dipa Dhokia has a long standing career in IT spanning over 20 years working in senior roles.  She has worked in leading companies and blue chips focusing on strategic partnerships with global clients.  In addition she is a seasoned entrepreneur who has created and operated several businesses in different industry verticals.
Dipa is passionate about empowering women in industry and business believing that the fundamental improvements in educating and developing of young children and people is imperative at grass roots. She is a proven natural mentor who also regularly participates in events to help young people get a taste of industry whilst encouraging individuality and lateral thinking. Dipa is also a strong advocate for mental, physical and metaphysical cognisance resulting in a healthier balanced lifestyle.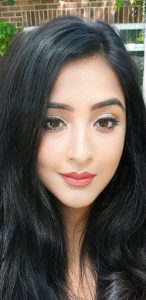 Preeya Popat – Trust Director
Preeya Popat is a Chartered Accountant and Chartered Tax Advisor at Ernest & Young, with a background in economics and over ten years' experience in advising multinational corporations with regards to their international tax affairs. Alongside her professional activities, she is an investor in early stage businesses and regularly volunteers for charitable initiatives.  Preeya has a deep appreciation for spiritual learning and a holistic approach to education. She believes in fostering an environment in which children have access to well-rounded opportunities, as well as the space and security to enable them to pursue their passions and find their purpose.