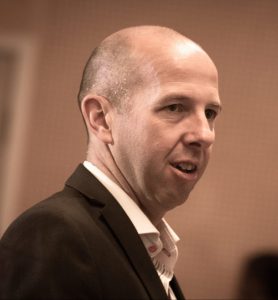 On behalf of the students, staff and School Stakeholder Committee, I warmly welcome you to Avanti Fields School. Our ethos is built around three key principles of Educational Excellence, Spiritual Insight and Character Formation. 
Every educational establishment should strive for excellence. Every student should be given every opportunity to be challenged and achieve well, attaining excellent results in all academic subjects, equipping them with the necessary skills for the next stage of their life and learning. 
I believe that every person is capable of great things, given the opportunity. We all have our different strengths and Avanti Fields School will strive to give everybody the opportunity to shine – whilst congratulating, supporting and celebrating the successes of others. We do this with a personalised approach to education, ensuring that each student develops a sense of worth, grows in confidence, and reaches their full potential in all aspects of their lives. 
As Interim Principal of Avanti Fields School, I will be working hard and leading the team to ensure that we find out what your child enjoys; what your child needs help with; and with the positive collaboration of parents through positive dialogue, help all students, your children, to be the very best they can be.
As always, working together for your children. 
Mr Kite
Interim Principal