Clubs are a very important part of school and provide wonderful opportunities for the children to learn to play well together as well as important life skills including teamwork, communications, rules and sportsmanship. We offer a wide range of after-school activities as well as a morning breakfast club.
The academic year of 2022-2023 is our first year of having primary students. We have arranged for clubs to take place Monday to Friday. These will run from 2.45pm – 4.00pm.
We will also be running a Breakfast club from 7.30am- 8.00am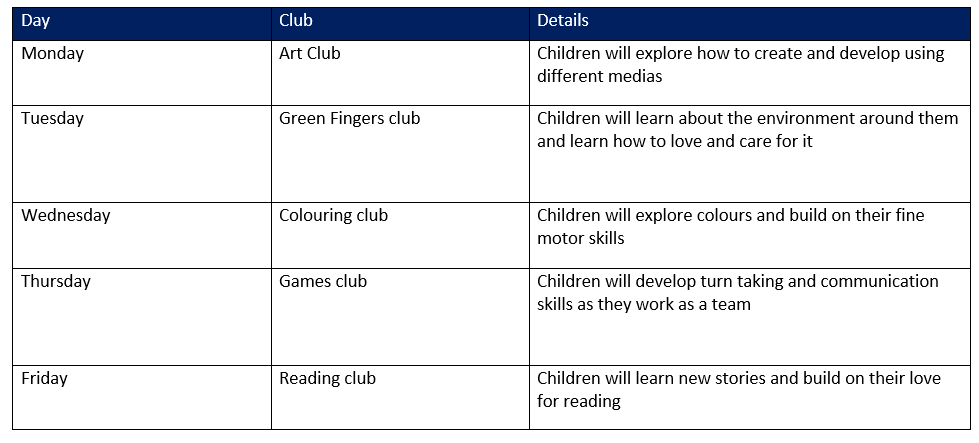 If you would like your child to attend any of the clubs please contact the school office.