Welcome to Year 6 – Courageous Canaries & Optimistic Owls
The team for the 2019-20 academic year are:
Courageous Canaries
Miss Hirani (Class Teacher)
Ms Samuels (LSA)
Optimistic Owls
Mr Chavhunduka (Class Teacher)
Mrs Das (LSA)
Mrs Zylfo (LSA)
Spring 1 Week 2 Homework:
Maths:
English:
For homework this week, we would like you to choose an author whose books you enjoy reading. We then would like you to research information about them. Think about the 5 w's.This coming week we will be writing about your chosen authors as an autobiography. Ensure you have relevant and a suitable amount of information at hand in order to complete your autobiography's successfully. Please present your research in the form of notes/ fact file in your books neatly. This should be done by Tuesday so that we can begin writing. The rest of your homework can be handed in by Wednesday.
Please complete the following short inference task in your homework books using full sentences.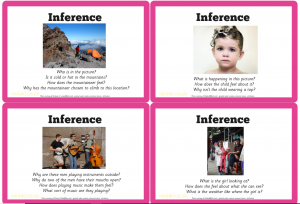 SPaG:
Please check spag.com daily for your assigned tasks.
Spring 1 Week 1 Homework:
Maths:
The level 3-5 is the easier level and the level 4-6 is slightly trickier. Have a look at both. Please answer the one which you think best suits you. You ONLY do one of these.
English:
For homework this week, we would like you to choose a book that you know really well. We would like you to re write the beginning or the ending of it in your own words and possibly with a twist (try to make it different to the beginning or ending of the actual story). We would like you to write this in no more than 350 words. Please try to be creative with your version of the beginning or ending and to use the writing expectations we model and refer to in class. This homework will be really helpful for your big write next week!
Comprehension
Please complete the following short inference task in your homework books using full sentences.
SPaG:
Please check spag.com daily for your assigned tasks.
Dear Children,
Please ensure you are learning your weekly spellings. Practise them by writing sentences using the words and using our 'Look, Cover, Say, Write and Check' strategy. Remember to also familiarise yourself with the year 5/6 expected spelling words.
*Click below for Spring 1 Spellings*
tp2-e-198-planit-y6-spelling-term-2a-overview
*Click below for Year 5/6 expected words*
Dear Parents,
Attached is Autumn 1 and 2's curriculum overviews. Please have a look and discuss with your children what they have covered as we progress through the terms. At times, we may link subjects together for enhanced learning opportunities. Encourage your children to share what they have learnt from the overviews to enable meaningful and engaging conversations about their learning.
Year 6 Autumn 1 Curriculum Overview 2019-20
Dear Parents/Carers,
Below are some useful links for you to explore with your children. Some of these links may primarily be of your interest and some are for your children to explore with yourselves. The links range from subject related, to E-Safety and well-being for children.
Links:
Autumn Events: 
We are excited for these 2 events during our Autumn Term!
RAF Museum – WWII
Paleontologists Workshop – Evolution and Inheritance
Blogs and Pictures Coming Soon…
HOMEWORK EXPECTATIONS
Well done to Saani Shah (6CC) who presented her homework so simply and neatly. Please use this as a guidance for how clear and neat your homework should be. Taking pride in work and presentation is something which Saani tries very hard in. This reflects upon her attitude to learning and it makes Saani feel proud of herself too. We know you all can produce neat and presentable homework so let's try to aim to do just that. Click below to see her work
Maths Blog – 01/10/2019
So we found maths a little tricky today? Check out the document below made by your peers! It explains two ways you can do division with 2 digits.
Division explained by students
Alternatively, click on the link below for a tutorial on how to solve these types of division sums with the long written method.
https://www.youtube.com/watch?v=BjRUU9ZZvT0
Ready to attempt with some questions? Why don't you practise with any of these sums (2 or 3 is sufficient enough if you don't have a lot of time tonight)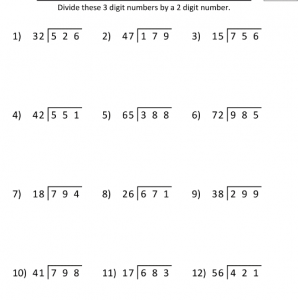 National Fitness Day – 25th September 2019
Year 6 had great fun in and out of class with taking part in National Fitness Day. Some explored their personal fitness in their PE lesson through yoga and we all participated in fitness within our learning. Read our blogs below…
Leila Nandha (6CC)
National fitness day really benefited me, because it made me more focused during lessons and it was a lot of fun too! Yoga, I felt, was a very important part of yesterday as well, due to the fact that it put me in a calm mindset, ready for the day ahead, and it also relaxed my muscles and helped them to fell less stiff. Doing a bit of exercise before our lessons made me feel energetic, fit and it was nice to do a bit of exercise that wasn't running or doing a sport, but it was a fitness dance! Our whole school dance was so much fun, and it was really nice to do it as a whole school. Three girls from year six, put together a fitness dance for the whole school to learn. It was a really nice experience, and a very fun day!
Neev Kerai and Oscar Chen (6CC)
Yesterday, it was National fitness day and an extremely long but fun day.We started  the day of with some PE and some yoga, which stretched our muscles so we could do better passes and of throwing technique's for netball. We then came up and started a quick warm up ,which led us into working harder than usual. Before we did maths we did a little shake up, which gave us an energetic shock and made us work faster. The whole school gathered up to join in with the dance and they were really influenced in the routine and ended everyone's day on an ecstatic experience of joy.
Aditi Halai (6CC)
On our fitness day, we had an energetic and great time doing different types of exercises – which is healthy for our body. As we exercise, our heart pumps harder and circulates blood in a quicker pace to deliver oxygen into our muscles, which is a very good benefit to our bodies. It also helps our heart muscle become better in pumping blood throughout our body! That's why we celebrated National Fitness day; to keep ourselves fit and healthy!
---
Year 6 Graduation Speech                                                                                                                                                                                          July 2019
I once heard a saying which is 'home is where the heart is'. If that is true then I see no reason why I should leave Avanti House. It has been a home to me and that is where I will always reside.
Ladies, gentlemen, teachers and my fellow classmates of the class of 2019, my name is Mayur Bakrania and it is a great privilege to be standing here in front of you to express the happiness that we feel in our hearts today. Throughout our time at Avanti Primary we've had our ups and we've also had a few downs, but the most important thing of all is that we've stuck together and kept our unity.
In Reception, with Ms Shingala, we had an outdoor pool party; I still remember how much fun we had. In Year 2 we learned to read fluently for our age without support. In Year 4 we had the craziest sports day. In Year 5 we went on our very first PGL trip to Liddington where we participated in many different activities; some of us were scared at first but the others encouraged us to leap out of our boundaries. Then Year 6, the most incredible year of all: we had our amazing Sanskrit performance, our trip to Bucklands in Wales, our SATs and the extraordinary Graduation party! In addition to all this, some of us even had the opportunity to perform during the stone laying ceremony of the new haveli at the Bhaktivedanta Manor, in 2016, in front of our former Prime Minister David Cameron; this was an unforgettable experience.
Now I would like to address our first teachers. No, I don't mean our nursery or reception teachers. Our first teachers were YOU: our parents and carers! For the past 10 or 11 years you have pushed buggies, practised phonics, checked homework and raced against the clock to be here or there on time with your child, us. You have been a key partner in our education. Your positive attitude towards learning has influenced and encouraged us to achieve our best. And it's not only you – it's the teachers as well!
Every teacher has taught me something – they have taught me about the world, how to keep safe, and most recently, help towards giving my best for SATs and what I need to know before I go to Secondary school. For example, Mr Halliday, who has served Avanti House since the very beginning, was a really spectacular teacher. Then comes Mrs Bellare, the world's best headmistress. She has never ever said no to any of our suggestions; she has always helped us strive forth in our learning with her positive statements. After that comes the outstanding Year 6 teachers of 2019: Mr Davies and Mr Chavhunduka. These teachers have put their utmost time and effort into us, not leaving anybody out; if it wasn't for them we wouldn't know many things… After that comes the much remembered teachers who helped us on our journey during our younger years; so let's have a massive round of applause for them! Wait a second, wait. Is that the sort of applause we should be giving after everything they've done for us? Let's have an even larger clap!
I would like to end by saying that I am very grateful for having such wonderful people to work with and I will always be. My friends and the staff have been like a special family to me and will always be a part of my heart. There would have been no other school for me; Avanti is one in a million.
Thank you for listening.
Mayur Bakrania – 6CC