Number Bonds to 10 and 20  –  March 2018
Pupils in 1TT have been using concrete resources to help them understand their Maths work better. They used the ten frame and different counters to help support them find number bonds to 10 and some pupils were even able to work out number bonds to 20.
"The ten frame helps me learn better." (Shreeya)
"Using the counters helped me find some number bonds to 20 and I was happy I could work with my partner." (Niam)
"Finding number bonds is easy when using the ten frame and counters." (Divyata)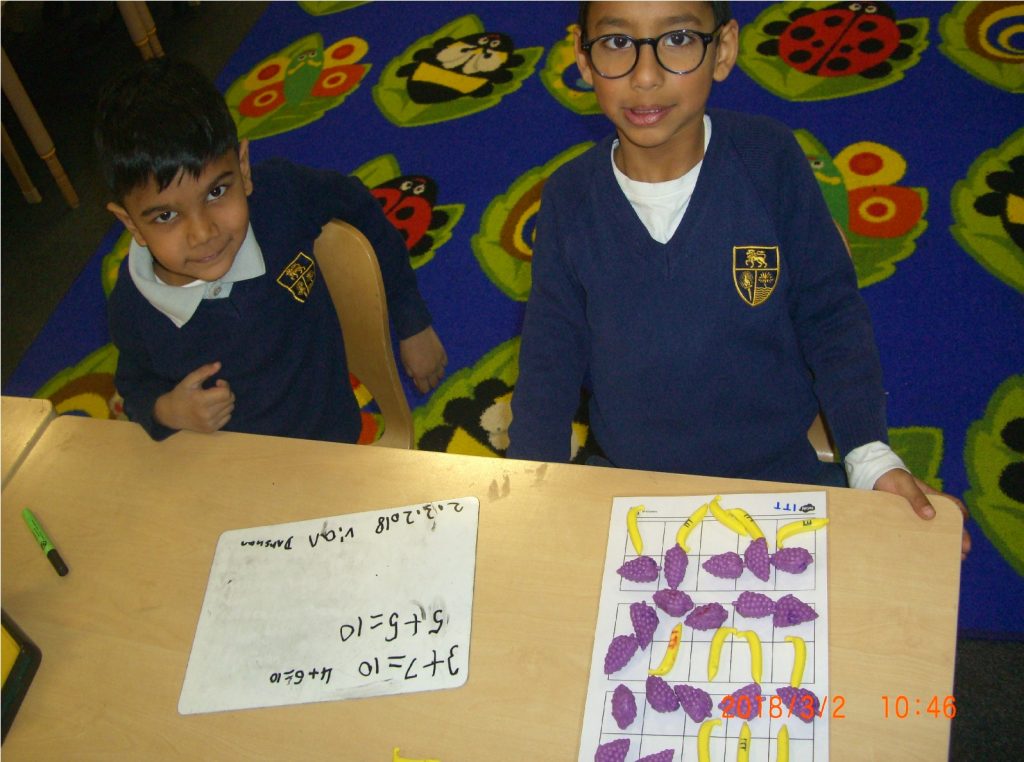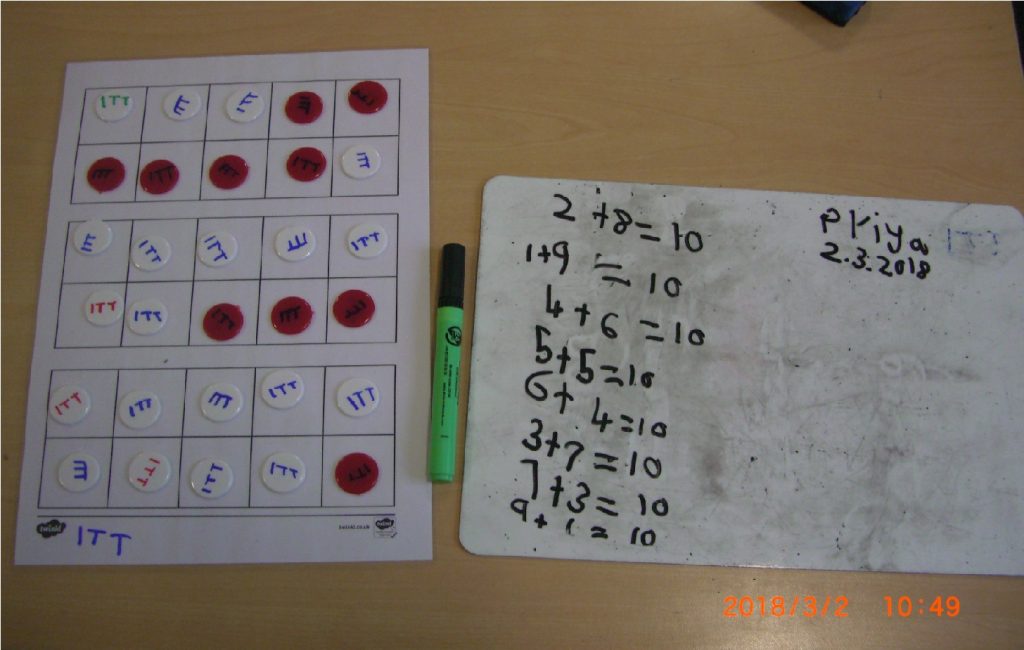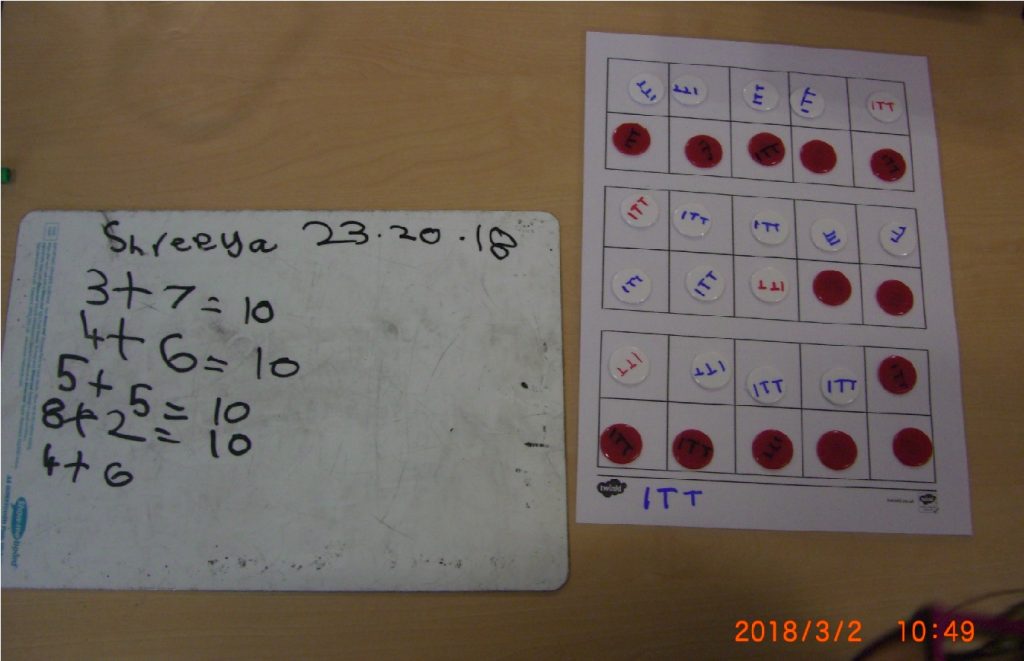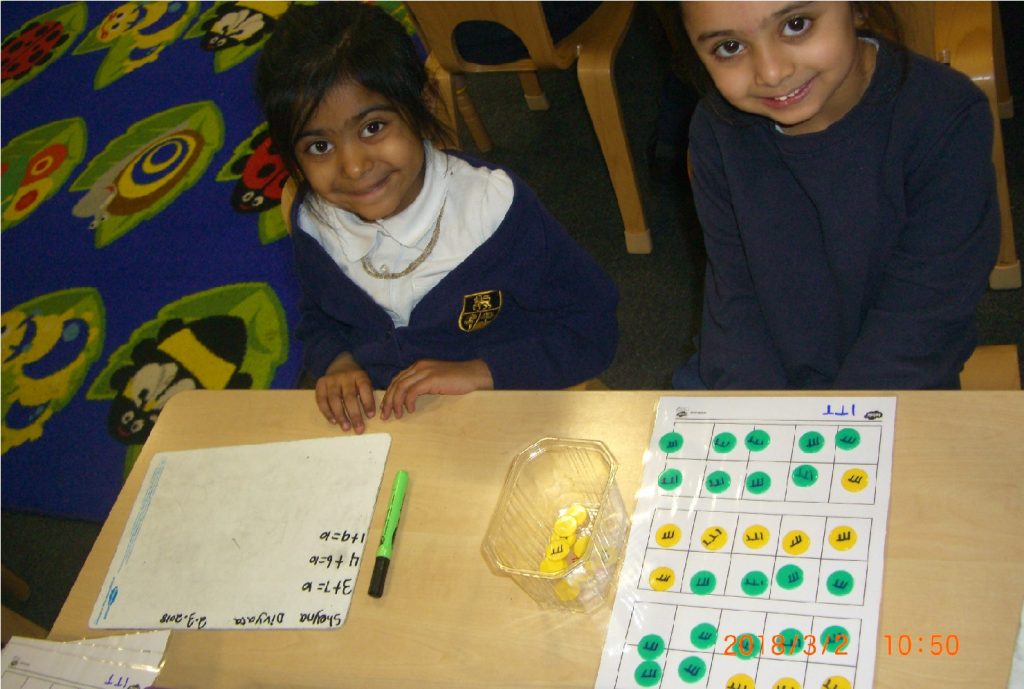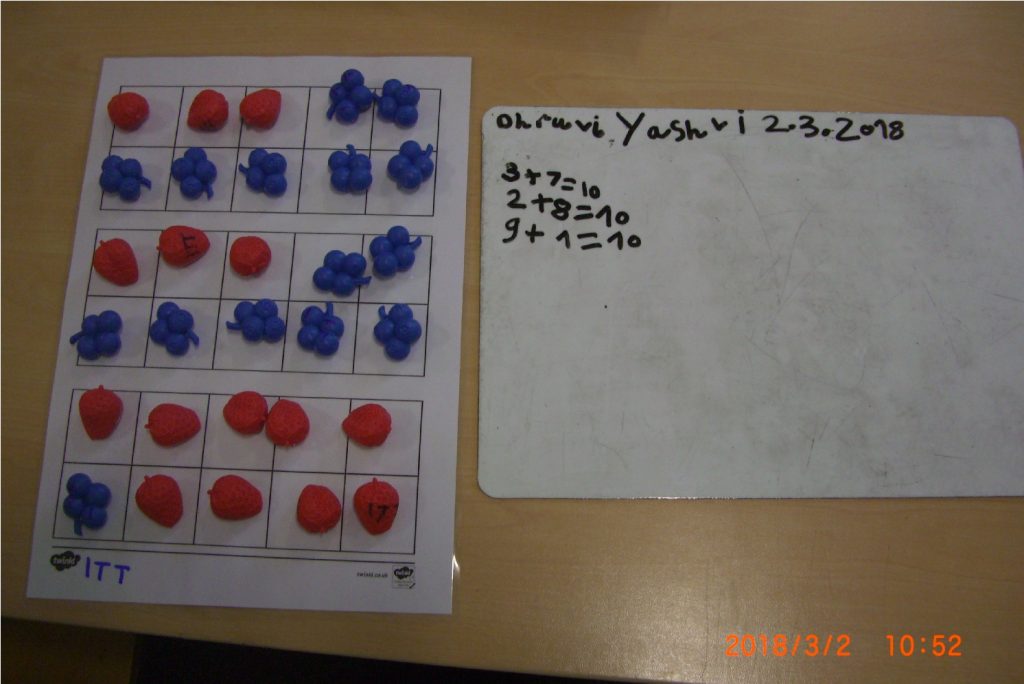 Making Fruit Salad in 1TT   –   March 2018
The parents sent in various types of fruits for the pupils to make fruit salads to support our instruction writing in English. All pupils were able to choose the fruits they wanted to use, cut fruits to different sizes using chopping boards and plastic knives, and then present their fruit salads in their own presentations.
"It was so fun to make the fruit salad in school today – I will share my fruit salad with my family." (Sheyna)
"I will remember to offer my fruit salad to God before I eat it, like I do at home." (Swarajsinh)
"It was nice to chop the fruit myself and now I can make my own fruit salad anytime." (Hritvi)
"I found it easier to write the instructions after I made the fruit salad first." (Niyati)