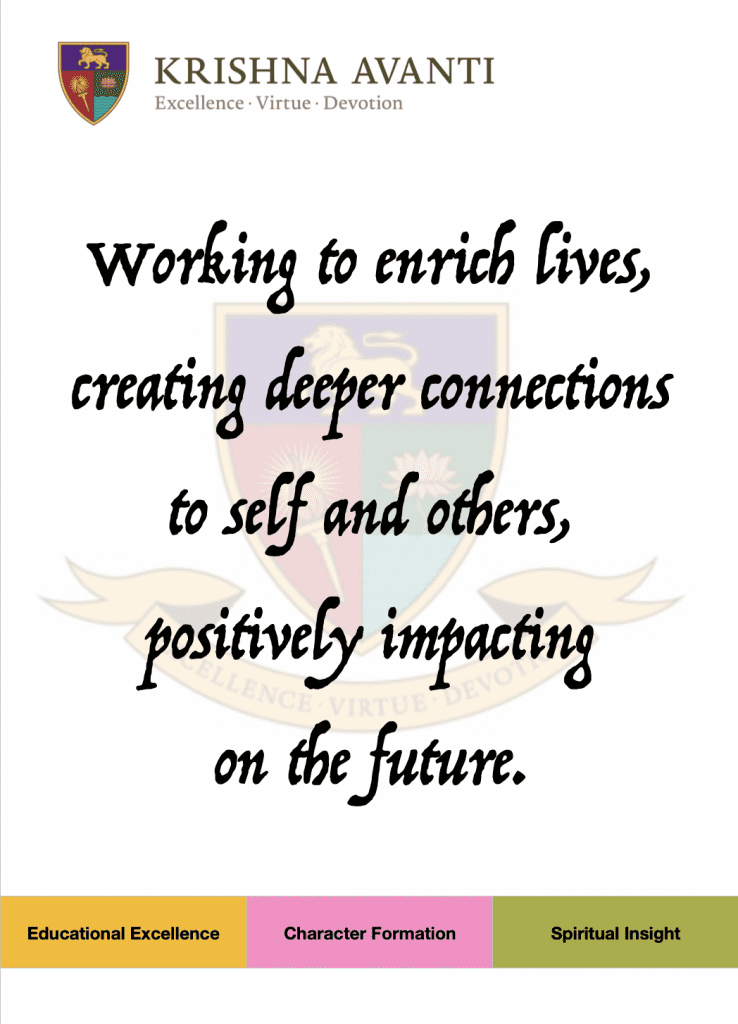 We are a school that know ourselves well with a thorough understanding of our strengths and areas for development, which provides a robust foundation on our journey to be recognised as such. 
The staff at Krishna Avanti Primary School is working to enrich lives, creating deeper connections to self and others, positively impacting on the future.
Krishna Avanti Primary School is two-form entry Hindu faith primary school. The school opened in 2011 and over recent years staffing has been more stable that in its early years. Expectations are now high and there is a collaborative culture between staff and parents, driving up the standards and expectations.
School Development Priorities – 2020 to 2021