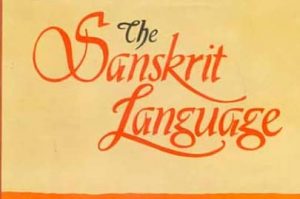 "Sanskrit is a beautiful contextual language. It is called "Dev Bhasha" the language of the soul. Here, meanings of the words must come from the heart, from direct experience – dictionary meanings or static meanings have not much value. Meanings of the words vary depending on mind-set, time, location and culture. The words are made to expand the possibilities of the mind."
― Amit Ray, Yoga The Science of Well-Being
Sanskrit is the root of almost all eastern and western languages, as close we can get to an essential language that contains divine concepts, a flawless system of grammar and gives access to the great eastern texts such as the Bhagvad Gita. In teaching Sanskrit at primary school, we hope to instil a love of languages in our children, engaging them to explore the histories of different cultures through a rich and diverse library of texts. Pupils will learn the basics of the language at primary level which we hope prepares them for learning new languages at secondary school.