This week I have reflected on the global situation. The events in Ukraine have been unfolding which have been a stark reminder of how life can change so dramatically. The students in school have been asking questions about the invasions and are potentially becoming worried. To help limit their concerns, our history team have this week delivered a special lesson regarding the issues and opened up a dialogue with their students.  
It is also a chance for students to raise money to support families either in Ukraine or those who have fled. I would like to propose that we raise funds alongside International Women's Day next Tuesday 8th March and allow students to wear the colours of the Ukranian flag in support, as so many of the refugees are women with their families. This is only a proposal and please can you send me your feedback. I shall update you on Monday with a decision about the uniform arrangements for Tuesday.  
The Educate Against Hate website is a useful resource when dealing with a range of issues relating to conflict, difficult classroom conversations and more. You might also be interested in the advice provided by Ane Lemche, a psychologist and child counsellor with Save the Children: https://www.savethechildren.net/news/ukraine-5-ways-talk-children-about-conflict 
I would like to take this opportunity to share a few congratulations. Firstly, congratulations to Ms Kalpana Patel; she has gained Chartered College of Teaching status. CCT status recognises the knowledge, skills and behaviours of highly accomplished teachers. Secondly, please join me in congratulating Mansi N (Year 7) in gaining a Bronze Award in the iDEA challenge. She has worked independently and has achieved the award within a month of starting this digital challenge.  
Finally, our EAL programme has seen a fantastic enrichment opportunity provided to some of our Year 10 students. Mrs Tejel Joshi a special event to celebrate International Pancake Day and our students were able to cook and eat pancakes on the day! 
Miss Bardsley  
UKHSA Covid-19 guidance 
The UK Health Security Agency has published new guidance on people with Covid-19 and their contacts. This is general guidance for the public but is referred to in the updated guidance for schools. It covers the following areas: 
Know the symptoms of Covid-19

 

What to do if you have Covid-19

 

What to do if you are a close contact of someone who has Covid-19

 

Wellbeing and practical support while you are staying at home

 
 UKHSA guidance reflects the Prime Minister's announcement that there is no longer a legal requirement for people with Covid-19 to isolate. However, the main schools guidance and the UKHSA guidance are clear that positive individuals are still advised to isolate. In line with the main schools guidance, the UKHSA guidance makes the following points about schools and children:  
 "Children and young people with COVID-19 should not attend their education setting while they are infectious. They should take an LFD test from 5 days after their symptoms started (or the day their test was taken if they did not have symptoms) followed by another one the next day. If both these tests results are negative, they should return to their educational setting if they normally attend one, as long as they feel well enough to do so and do not have a temperature. They should follow the guidance for their educational setting." 
National Careers week 
Next week, we will celebrate National Careers week (7th – 12th March) with the themes of hope and well – being. We understand that focusing on Careers can cause stress for Students. It can make them feel pressured into making choices, can cause self – doubt about their potential with the added pressure to achieve.  
We want all of our students to develop well-being and Career management skills. This will support them to feel curious and positive about potential Careers, whilst practising resilience and managing stress and uncertainly as they explore options.  
The link below will take you to the accompanying video 'Hope'. All students will watch and discuss this in their assemblies this week. Please feel free to take this as an opportunity to discuss your Childs' hopes and aspirations with them and share well-being strategies.  
National Careers Week 2020: A Film About HOPE HD 1080p NCW 2020 on Vimeo 
Virtual Work Experience  
Springpod are an online Careers platform and have launched their Spring Virtual Work Experience programme.  
"Our most popular programmes like Psychology, Law, Finance & Accountancy, TV & Film and Dentistry are back alongside some exciting new additions!". 
"We've got a Software development programme covering topics like web and game development for the tech-heads amongst your students. For those who have got what it takes to climb the corporate ladder, we've added an Investment banking experience where they'll hear from experts about topics such as underwriting and mergers and acquisitions".  
To view all the of latest opportunities and apply, please use the link below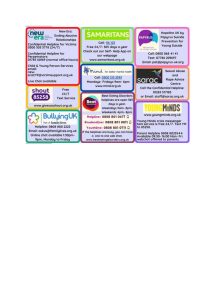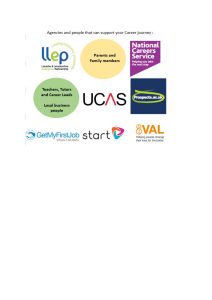 Exciting times at Avanti Fields as we set up our new Nursery! Don't forget to come along to the Nursery open evening on Monday 14th March 4.30pm- 5.30pm.  To book click  www.bit.ly/35HpPAF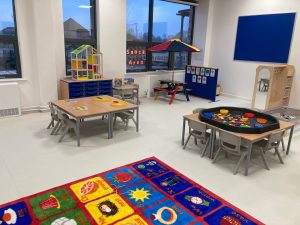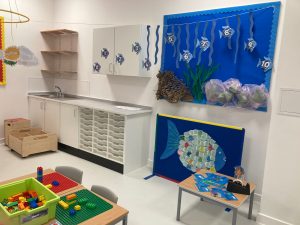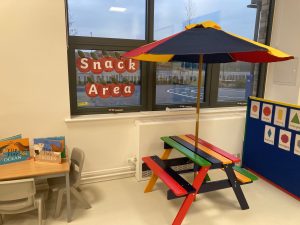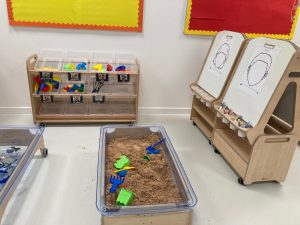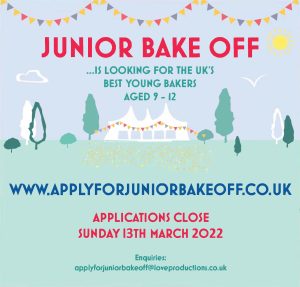 Lunch Cards 
Please could you ensure that your child presents their lunch card when purchasing snacks and lunches, this is to avoid payment issues. If the student has lost their card, a replacement can be provided for a charge of £5 from the office. 
Lost property 
Please can parents ensure that pupils uniform/ bottles etc. are clearly labelled with their name as we have a lot of items of lost property held in school. We can make sure the lost property is returned if it is clearly labelled. 
The school does not encourage any pupils to bring any valuables. If your child chooses to bring expensive valuables, the school can not take responsibility for this. 
Absence
To report an absence to the school, parents should contact us by 8:30am. 
Email: [email protected]
Phone: 0116 326 6813 (Option 1 to leave a voicemail) 
Please remember to state your child's full name, tutor group and reason for absence. If your child is unwell, please could you give a brief description of the symptoms. 
Yours sincerely
Miss Bardsley
Acting Principal